Kerala - Cochin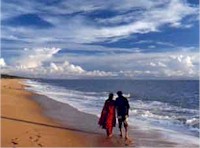 Cochin is a city in the Indian state of Kerala. The city is one of the principal seaports of the country and is located in the district of Ernakulam, about 220 kilometres (137 mi) north of the state capital, Thiruvananthapuram.
Cochin consists of mainland Ernakulam, the islands of Willington, Bolgatty and Gundu in the harbour, Fort Cochin and Mattancherry on the southern peninsula, and Vypeen Island north of Fort Cochin, all linked by ferry.The influence of Chinese, Jews, Arabs and Europeans is evident in Cochin and its people. The oldest church in India, 500-year-old Portugese houses, old tiled houses built in the Chinese pagoda style, the famous Chinese fishing nets, a Jewish community whose roots go back to the Diaspora, synagogues and mosques all tell the fascinating story of this harbour town.

The harbour is still at the heart of the city and pepper, sea food, rubber and coir are exported from here. Despite this, Cochin is an attractive city with serene back-waters, lagoons overhung with feathery coconut palms and picturesque islands.The older parts of Fort Cochin and Mattanchery are an unlikely blend of medieval Portugal, Holland and an English country village grafted onto the troppical Malabar coast. Cochin is one of India's largest ports and a major naval base.
Kochi was the centre of Indian spice trade for many centuries, and was known to the Yavanas (Greeks) as well as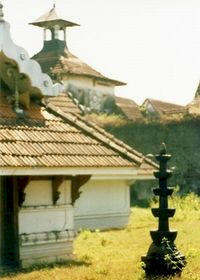 Romans, Jews, Arabs, and Chinese since ancient times. The current metropolitan limits of Kochi include the mainland Ernakulam, old Kochi, the suburbs of Edapally, Kalamassery and Kakkanad to the northeast; Tripunithura to the south east; and a group of islands closely scattered in the Vembanad Lake. Most of these islands are very small, varying in extent from six square kilometre to less than a square kilometre.
Kochi's proximity to the equator along with its coastal location results in little seasonal temperature variation, with moderate to high levels of humidity. Annual temperatures range between 20 to 35 °C (68–95 °F) with the record high being 38 °C (100 °F), and record low 17 °C (63 °F). From June through September, the south-west monsoon brings in heavy rains as Kochi lies on the windward side of the Western Ghats. From October to December, Kochi receives light rain from the northwest monsoon, as it lies on the leeward side.
As a result of successive waves of migration over the course of several centuries, the population of the city is a mix of people from all parts of Kerala and most of India. The pan-Indian nature is highlighted by the substantial presence of various ethnic communities from different parts of the country.[49] Kochi has a diverse, multicultural, and secular community consisting of Hindus, Christians, Muslims, Jains, Sikhs, and Buddhists among other denominations, all living in peaceful co-existence.